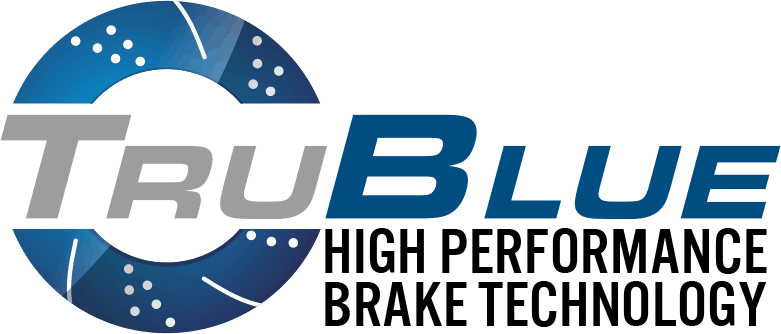 Cryogenically Treated Brake Rotors for Fleet Vehicles
Cut your fleet vehicle downtime and return money to your maintenance budget by fielding 300 Below's TruBlue brake rotors.  We focus on saving your organization money by keeping your vehicles on the road where they belong, allowing you to focus on doing business around the clock rather than worrying about safety and maintenance issues.  We source TruBlue brake rotors from a third-party supplier and then apply our cryogenic process to them directly, resulting in a premium line of high performance brake rotors that lasts two to three times longer than the competition.  Our TruBlue brand brake rotors use the same process as our Cryo Rotor® Brake Rotors.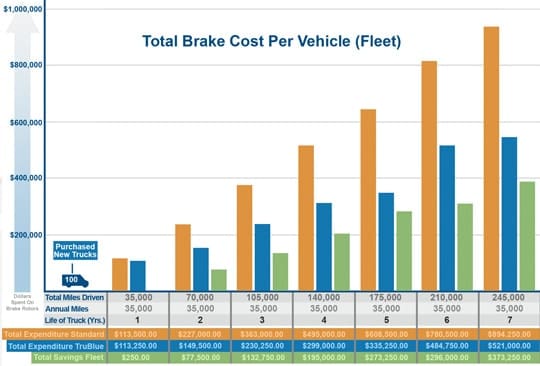 The cost savings of implementation for TruBlue brake rotors are most significant for large fleets.  In our scenario for a small fleet of 100 vehicles, savings for a seven-year operating lifetime for delivery trucks driven 35,000 miles per year will result in a cost savings of over $373,000 by using TruBlue brake rotors versus standard rotors.
The savings with TruBlue go beyond 300 Below's proprietary cryogenic treatment process: TruBlue brake rotors are coated with a special sealant to protect against rust, which results in additional part lifetime by resisting weather-induced wear.  When roads are salted for freezing temperatures, TruBlue ensures that rotors in fleet vehicles are protected when driving among even the harshest winter road conditions.
Seeing the largest financial advantages of installing TruBlue rotors often comes with multiple installations over multiple years.  Most of our major clients operate large fleets, and will order brake rotors from 300 Below by the pallet or container load.  The extra money generated by employing TruBlue rotors in your fleet will more than pay for additional training, manpower, and safety programs for your fleet, or even help to increase your organization's bottom line.  Every truck, on average, experiences a yearly savings of $1,038.13 for brake jobs just by using TruBlue rotors.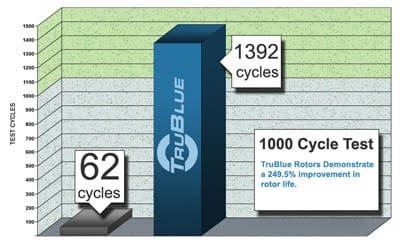 We've also had our performance independently certified by Greening Testing Labs.  Todd Hunter, Vice President of Operations at Greening Testing Labs, proclaimed that, "Both a TruBlue and an untreated rotor were tested under the same laboratory conditions using the same brake dynamometer.  The untreated rotor completed 62 cycles of the 1,000 cycle test whereas the TruBlue rotor completed 1,392 cycles of the test, demonstrating a 249.5% improvement in rotor life."
While TruBlue holds up in the laboratory, the real world often provides even harsher conditions.  Asking other fleet managers is often the best way to evaluate a sound purchasing decision, and we haven't had a single complaint yet.  Mark Champan, Fleet Director for the Omaha Public Power District wrote, "We installed the TruBlue rotors in March 2011.  We have had zero issues with the rotors.  It looks like they will out last the life of our [F-550] units, which is what we want!"
We'd love to earn a similar comment from you, too.  Try out a set of brake rotors on your fleet with zero risk.  Contact 300 Below at 217-423-3070 for more details, or use our contact page to send us a message with your specific fleet details.