Cryogenic treatment of the military firearms is a one-time, permanent process that doubles barrel life and typically provides 50% increased accuracy for repetitive shots while making the barrel easier to clean.
Initially, a firearms barrel is decended to -300°F using a computer-controlled process, held at that temperature for a precisely determined period of time to relieve residual stresses created during manufacturing, and then slowly brought up to room temperature prior to entering three elevated tempering cycles.
Cryogenic processing can be applied to multiple other metal parts associated with a firearm as well as the barrel, but our primary focus for shooters remains on enhancing the barrel itself where stress causes the greatest impact to accuracy. 300 Below's process improves the strength and stability of metal by realigning its molecular structure. As a result, your firearm components will last longer and perform better consistently, with every shot you take.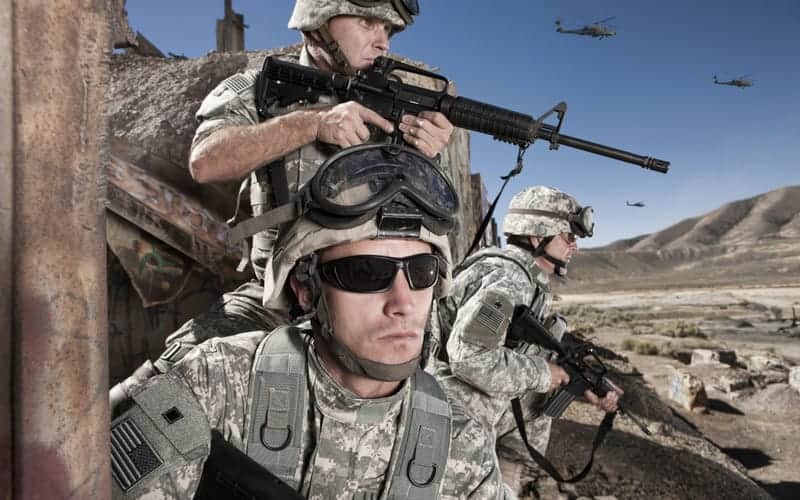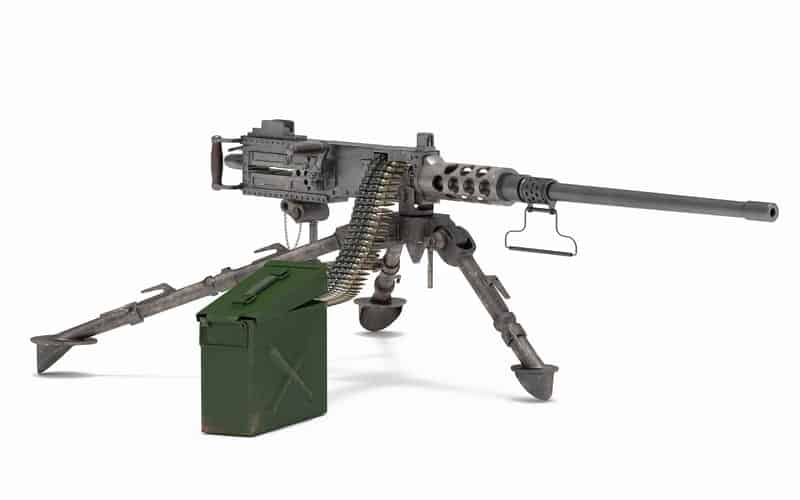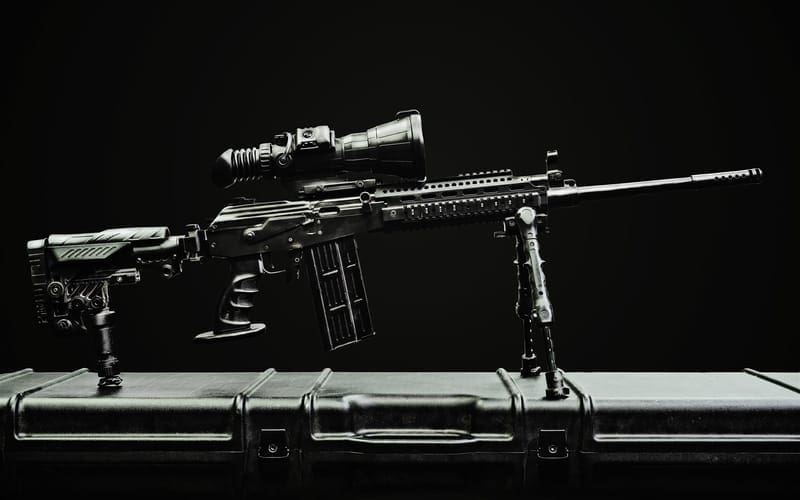 There are absolutely NO known negative effects of cryogenic processing on military firearms from 300 Below's process, as we originated the patent for the technology to treat firearms and have treated components for all major branches of the US military (USMC Marine Corps, US Navy, US Army, US Air Force) and NASA. (Yes, NASA competes, and has defended the title of best sniper team on the planet.)
While 300 Below's process is often knocked off by competitors, obtaining comparable results are seldom
achieved without decades of experience required to successfully process firearms to our industry standard.
300 Below / CryoTech has been in business for over 50 years, since 1966, and we've underwritten many peer-reviewed research publications reinforcing the benefits of our process.
Most recently we have discovered that the 300 Below process is responsible for improving heat transmissivity, meaning the ability to draw heat faster out of the barrel where the explosive rounds are rapidly expanding the atmosphere inside the chamber to create propulsion for the projectile.
What are the most common issues with military firearms, machine guns, and sniper rifles?
When fired, a gun barrel heats up and distorts or warps slightly every time the trigger is pulled.
Minor repetitive distortion from heating and chamber gas expansion results in reduced accuracy.
Rapid and repetitive heating up of the barrel and surrounding areas leads to erratic fire / shooting.
Thermal shock or micro-cracking can result from a barrel that is not properly stress relieved.
Twisting and arcing as a rifle barrel heats up from repeated firing and weak heat dispersion.
Weapons fail to achieve high cyclic rates due to overheating from improper heat management.
Every consecutive shot causes a slight whip deviating from the original projected path of the round.
Lead, copper, and moly fouling contribute to misfires, failures, and impeded field cleaning.
How do military firearms benefit from cryogenic processing?
50% greater accuracy can be achieved as a result of molecular realignment.
Firearms / rifles are much easier to clean and maintain due to enhanced molecular grain structure.
Reduced heat, wear, and friction result in 200-300%+ longer barrel life, improving reliability.
More even heat absorption and dissipation during live fire combat situations means less failure.
Increased velocity of the rounds (faster feeds and speeds) due to a smoother rifle barrel chamber.
Improved shot grouping results due to minimized warping, shifting, and movement of the barrel.
Permanently relieves the internal stresses created during manufacturing.
Increased wear resistance leading to enhanced performance in tough austere environments.
Moisture and sand causing faster wear and decreased service life are reduced as catalysts for failure.
Failure from corrosion is reduced due to the tighter grain molecular structure, with gaps closed.
Oxidative availability of the metal surface leading to corrosion is reduced due to a uniform structure.
Homogeneously stabilized barrel means that treated components last longer than ever before.
Reduction of barrel erosion in high velocity calibers.
Reduction of fouling left behind by soft lead and copper plated bullets.